Organisations often seek our support to overcome a challenge, and our consultancy team thrives while solving problems for clients. We can provide assistance with various supportive solutions.
This support comes in many shapes and forms including project management, helping an organisation accelerate a key piece of work, using insight to understand the reasons for the lack of success of a project or process, or filling a short-term vacancy.
We are very responsive and agile to the needs of our clients, with our positive attitude, excellence and teamwork contributing to our success in providing supportive solutions. 

We required a prompt response to our club network around Covid-19, and they were quickly at hand with their expertise and passion to facilitate this for us. By offering their insight to help us understand what approach would work best for Lancashire, we have successfully engaged and upskilled over 50 clubs during this period. Thank you Sport Structures! 

Beth Kay,
Active Lancashire
Case Study

Supportive solutions and working together
Since 2016, Sport Structures have provided supportive solutions to Activity Alliance. We have formed a strong partnership over the years developing our own understanding and providing solutions for resource gaps and specific expertise. Team members have also fulfilled short term contracts for regional Strategic Partnership Advisors. Over the last year, we have provided resource and content development expertise and project management for their Inclusive Activity Programme and Lead organisational improvement programme. We have also supported their work on building insight to help boards be more inclusive for disabled people and looked at how to map local systems impacting on disabled people's participation. We simply love working with the Activity Alliance.
"It is always a pleasure to work with Sport Structures. They are a friendly, professional, and passionate organisation. Their experience and expertise have added significant value and impact to our work in recent years. It is great to engage with a like-minded organisation who like us are committed to making positive changes across the sport and activity sector."
Catherine Slater, Strategic Partnerships Manager, Activity Alliance
Partners Include

Case Study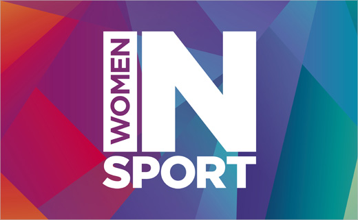 Embedded Services - Women In Sport: Big Sister Project
We provided Project Management support to Women in Sport for 9 months. Mark Knight from the consultancy team has been embedded into the Women in Sport team on a part time basis to project manager their Big Sister pilot project. This has enabled the project to deliver on time and in target and report back to funders on the amazing impact of the Big Sister pilot.
"We went to Sport Structures after struggling to recruit following a staff resignation. We needed a Project Manager for a short period of time to deliver the remainder of the Big Sister project. The priority was someone who could pick up the project quickly and could build on the relationships with the project partners. Mark has been excellent at building relationships with the partners and working on the project, he is efficient and diligent. He also clearly understood the need to keep the project integrated within the charity and through building excellent relationships with the staff team, has ensured the project has remained front and centre of our work."  
Lisa West, Women In Sport
Get in Touch