Organisation development focuses on improving an organisation's capability through their strategy, governance, people, implementation planning and effectiveness. An alignment of these factors is crucial to organisation development.
This often involves insight led decision making, a depth in understanding of issues, gaps and opportunities that inform the development of strategic options and change management. This enables an organisation to thrive, succeed and stand out from the rest of the crowd.
Our team possesses the sector knowledge and skills to support organisation development factors, including data collection and analysis, project management, emotional intelligence, strategic thinking, business acumen, communication, collaboration, and facilitation.
                                          OUR IMPACT

We worked with Sport Structures to review our strategy and governance to commence the  change from a volunteer led body to becoming a high performing NGB with a leadership function. This was the catalyst for change to create a new diverse Board with independent members with appropriate skills to deliver a long-term vision for the game and establish the organisation's first CEO. It has enabled the organisation to make a difference to the game and establish credibility with our stakeholders.

Pete Ackerley,
Chief Executive, British American Football
Case Study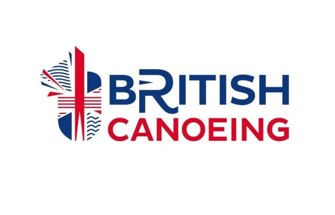 Improving the inclusion of disabled people in paddlesports
We worked with British Canoeing to help improve the offer for disabled people in paddlesports. This included extensive research of the current offer, collecting insight from various avenues, understanding the reasons for non-participation and building an inclusion strategy looking ahead.
Our expertise in ED&I, Research and Strategy development aided in this successful execution of this project. 
Partners Include

Case Study

Boccia England – Supporting their journey of organisation development.
We initially supported Boccia England to better understand their infrastructure and workforce through a mapping project.
We then supported the Boccia England Board to form their new strategy. This involved stakeholder consultation, a review of insight and facilitated sessions to guide decision making. The outcome was an agreed 10-year strategy on a page, detailed strategy, 10-year operational plan, and detailed year 1 delivery plan. 
Further to this, we also supported them with their first stage of their people planning - focused on their internal infrastructure, aligning it to their new strategy.
---
"Sports Structures were instrumental in helping us shape our long term strategic plan. Rebecca and the team were able to identify key themes provide steer in tackling challenging questions that needed to be explored by Board and staff."
Chris Ratcliffe, Boccia England