Today's the day, the wait is finally over, and our secret is out… it's the launch of our new Level 3 Sport for Development Qualification, accredited by Awarding body Sport Leaders UK and with associated UCAS points!
Sport Structures were founded on sport for development beliefs, building a practice that not only allows sport for development to work on a viable level but through a solid social investment in communities and individuals.
Simon Kirkland, Founder and Executive Chair at Sport Structures noted that this new qualification, "is the culmination of several years of work and our collaboration with key partners in the Sport for Development world. The new qualification supports and maps to the Level 3 Community Sport and Health Officer Apprentice standard as well as being a stand-alone qualification".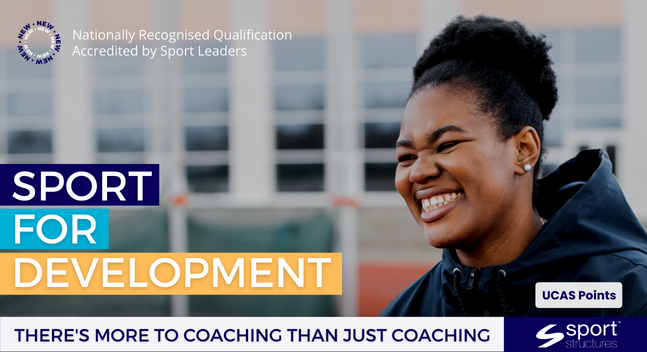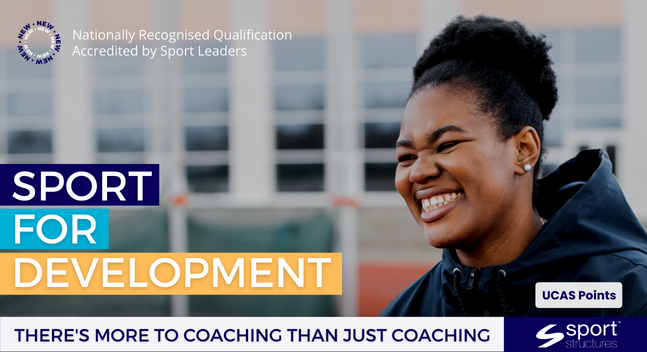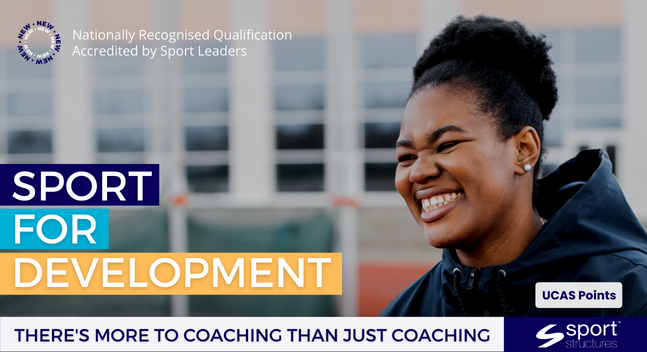 Developed by our Consultancy team here at Sport Structures, the OFQAL-approved Level 3 qualification carries UCAS points and empowers successful learners to support the delivery of engaging community sports and physical activities programmes by covering these key learning outcomes:
Support and encourage communities to lead healthy and active lives
Develop professional skills and those of others
Leading inclusive and safe programmes for participants
Better meet stakeholder requirements and expectations.
Simon further spoke "having been working in sport for development for more years than I want to remember, this is the first-time qualification that takes people through the process of Sport for development, assessing their skills in supporting those in developing sport. This is ideal for apprentices, students in schools and college and employees tasked with developing sport in different communities."
Richard Norman, Chief Executive of Sport Leaders UK expressed "Sport for development positively impacts so many individuals and communities across the UK and we have been delighted to work collaboratively with Simon and the team at Sport Structures to recognise this through this innovative and engaging qualification. While we look forward to seeing aspiring sport for development professionals start the qualification, ultimately, we can't wait to see how they will champion opportunities to positively influence society through sport.'
Related qualification recourses will be available for centres wishing to deliver this qualification and all tutors and assessors will receive an in-depth orientation and resource support from Sport Structures and Sport Leaders UK.
For further information regarding the new Level 3 Sport for Development qualification, please email education@sportStructures.com with the subject title "Sport for Development".
If you are looking to become a Level 3 Sport for Development tutor assessor, applications are now live and can be found here: https://forms.office.com/r/qJxLPF3xJ7