Sport Structures are thrilled to announce its partnership with The Richard Whitehead Foundation, a UK-based charity dedicated to Enabling Disabled Peoples' Ambitions.
The Richard Whitehead Foundation was founded by the British Paralympian Richard Whitehead MBE, a world record holder and double Paralympic champion in athletics. 

The foundation's mission is to empower disabled people to achieve their goals and ambitions through sport and physical activity.

As part of the partnership, Sport Structures will work closely with The Richard Whitehead Foundation to deliver exciting projects and initiatives, including fundraising events, awareness campaigns, and training programs/workshops for disabled people and their families.

 
"Here at Sport Structures, we have a strong social conscience and as part of that, we are delighted to announce that The Richard Whitehead Foundation are our charity partner for 2023," said Simon Kirkland, Founder and Director of sport Structures. "We partnered with The Richard Whitehead Foundation as they align closely to our values and are a brilliant cause. We wanted to partner with a charity that we could make a difference with, and the activities we are doing will hopefully make a difference. We start with seven of the team being involved in the Big Birmingham Run on the 7th of May and our further partnerships will be announced throughout the year."
Managing Director, Kath Percival said of the newly found partnership, "We are excited about our first charity partner as they are completely in tune with our values and philosophy of adding value and making a positive difference to individuals." 
The partnership between Sport Structures and The Richard Whitehead Foundation is an excellent example of how collaboration can make a real difference in the lives of disabled people. It is hoped that through this partnership, more disabled people will have access to opportunities and support to achieve their ambitions through sport and physical activity and we are excited to see where we can take this newly formed partnership.
For more information about Sport Structures and the work we are doing to support The Richard Whitehead Foundation or to donate, please visit www.sportstructures.com.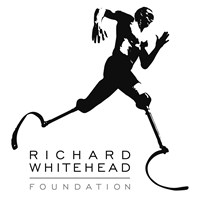 The Richard Whitehead Foundation