The sport sector thrives mainly due to its people who are at the heart of everything related to the sector. Our offers in 'Developing People in Sport' are extensive. The Consultancy offer includes workforce auditing, people planning, learning & development content creation, bespoke learning offers, workforce diversity solutions and project management. We can support organisations to understand their people, tackle workforce gaps, improve opportunities to learn, develop coaches and volunteers, or achieve business goals through people. Our team is highly skilled and experienced in providing people-based solutions and we strongly place people at the heart of everything we do.

Sport Structures continues to be at the leading edge of sports development and coach/ workforce education and training adapting their partnership work to reflect the changes sport is facing post Covid.

Brian Aldred,
Workforce Manager, Basketball England
Case Study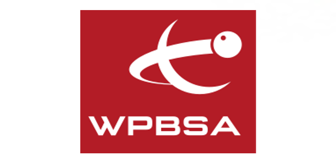 WPBSA Summer Schools & Young Leaders Programme
This project was a collaboration between the English Partnership for Snooker and Billiards (EPSB), Sport England and Sport Structures. We helped design a programme that is developing young leaders to support junior snooker activities. Our work is integral due to primarily designing modules which are good resources that underpin the Young Leaders Programme.
Partners Include

Case Study

Disability Inclusive Coaching Workshop
We were contracted by the British Equestrian Federation (BEF) to investigate solutions to achieve their primary outcome of all equestrian coaches having the confidence and competence to support disabled participants within their scope of practice. This involved working with 5 of their Member Bodies. We executed the project in 3 phases which involved consultation with Member Bodies and the coaching workforce, developing a clear learning plan to cover the key knowledge gaps, developing a workshop and recruiting workforce to deliver the training.